Kolympia Safari tour 1 Quad for 1 person or 2 Person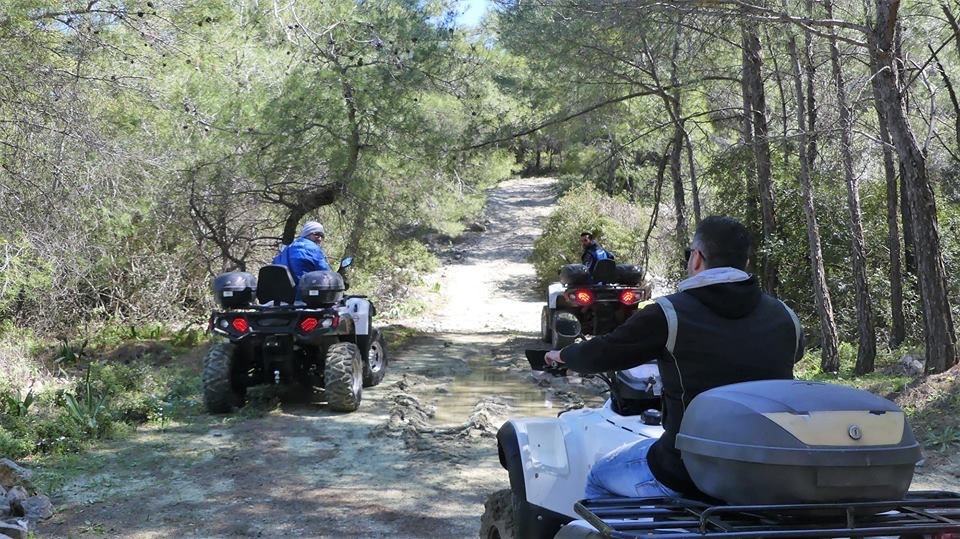 Tsampika Rhodes Kolymbia Quad Safari tour

We meet at 9:00am at the office in KOLYMBIA to sign the contracts, demonstrate the quads and for a quick lesson, if necessary. 9:30am we start the tour by driving approx 5 Minutes on the highway until we get to the off-road starting point. From there the fun begins, driving along the sea coast on elevated grounds, giving you some amazing views all the way to LINDOS.
Two short stops for some pics and off we go to the fantastic AGATHI BEACH. There we make  a stop for approx 1hour. Plenty of time to have a swim or to buy a drink. From there we go through the hills and forest up to the top of a mountain for some nice views over almost the whole Island. Last but not least stop at the beautiful valley of SEVENS SPRINGS where you can have the experience of walking through an ancient tunnel and buy a lovely meal of traditional greek recipes.
The tour lasts about 6 hours and it's approx 65 km long, with a variety of different kinds of driving. Some slow driving,some obstacles and some speeding will fulfill all your expectations. Have a great time!
BOOK ONLINE YOUR SAFARI TOUR
Please choose  the persons for your tour.
Kiotari Safari tour 1 Quad for 1 person or 2 Person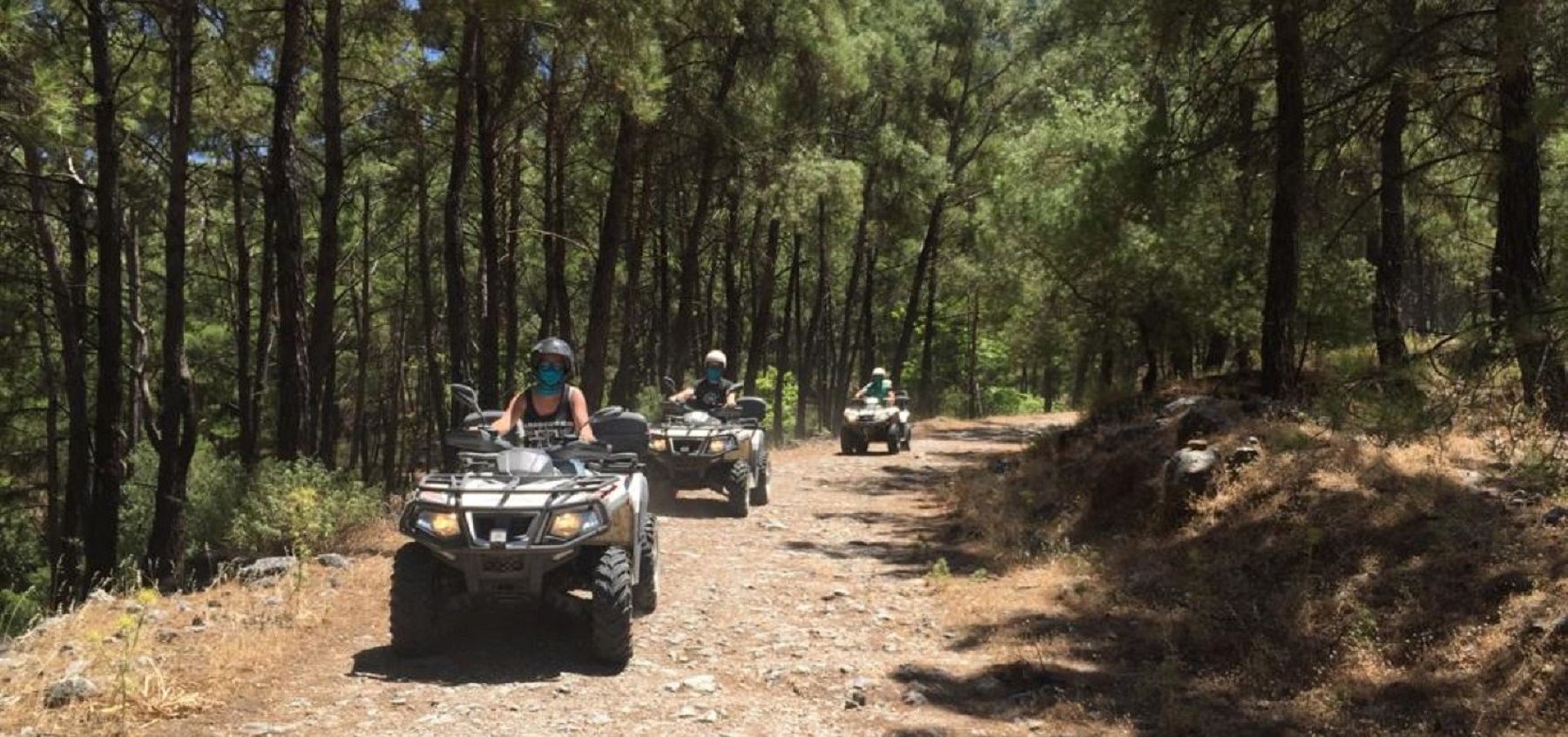 During our Quad Safari in Kiotari we will pass by Asklipio Castle, the village Arnitha, Windmills, Messanagros,
St. Georges Beach for swimming, Plimiri, Lahania, Gennadi and back to Kiotari. 85 % of the tour you will be off-road!
Don´t miss it and explore Rhodes like never before!
BOOK ONLINE YOUR SAFARI TOUR
Please choose your Safari Tour.
Some good reason to book with us
Our professional Team are always on hand to finesse the finer details of your moto rental.